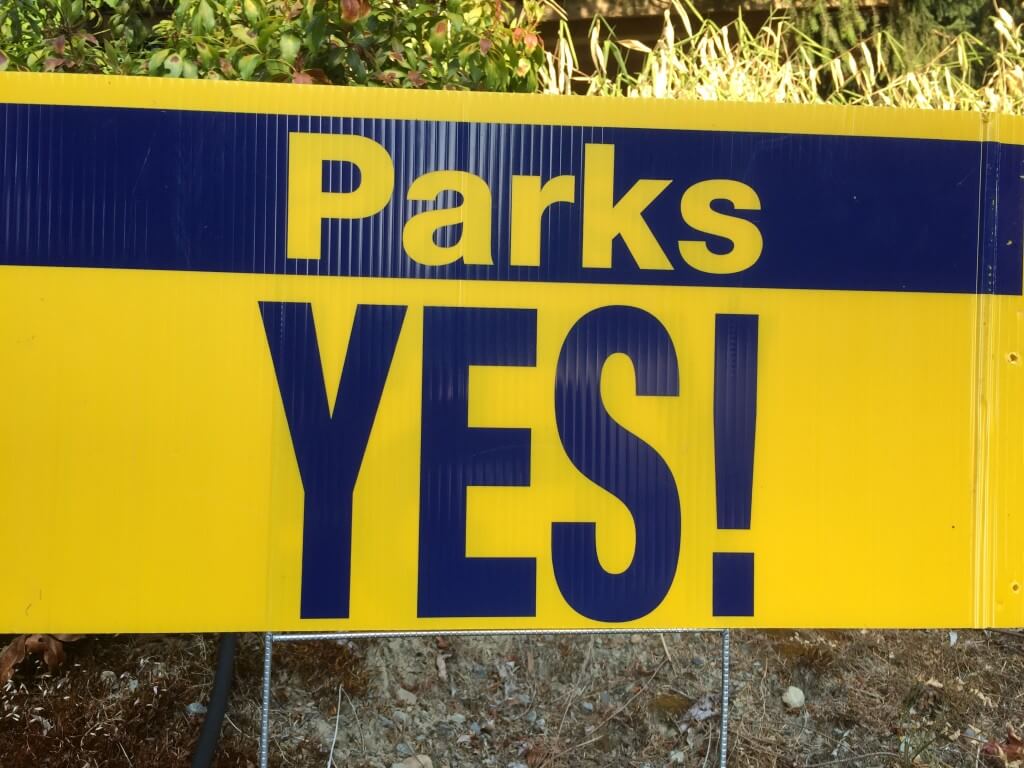 It's campaign season 2015 and you'll be seeing lots of candidate signs around Olympia in the weeks leading up to the November 3 General Election–perhaps no sign as outstanding as this one. We all love our city parks and the LBA Woods Park Coalition is working with other parks-advocates groups to make sure our Parks department has the funding it needs in the future.
These signs show our support for establishing a Metropolitan Parks District (MPD) for Olympia. We fully support this important ballot measure to ensure a steady stream of revenue for acquisition, operations, and maintenance of current and future parks. The ballot measure to establish the MPD will be known as Proposition 1 and will appear on your ballot in October. Please vote YES!
We will be hosting an information table at the Olympia Farmers' Market on August 22 and 26 and September 19 and 26–please come by to learn more about the MPD and LBA Woods Park campaign. We'd love to talk with you and answer your questions.
Meanwhile, you can visit the new YesOlympiaParks website to get lots of information on the MPD and why we need your YES vote in November.