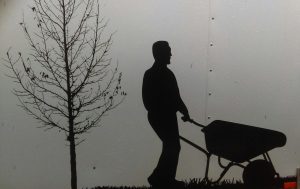 LBA Park/Woods – Saturday, January 5th – 10 a.m. to 1 p.m.
Join Stewardship staff and park stewards as we work on restoring the native habitat by removing Himalayan blackberry, Scotch broom, and other invasive plants. We will start tackling some of the invasive holly trees as well.
Dress warmly!
LBA Park is located at 3333 Morse-Merryman Rd. SE. From the main (east) parking lot, follow the signs to the LBA Woods trail head. Note: restrooms are near tennis courts near west parking lot. Plan accordingly!