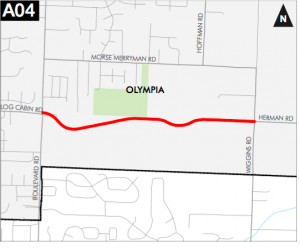 Urgent meeting to discuss the proposed Log Cabin Road Extension through the LBA Woods–Friday night, June 8, 7-8 p.m. in the LBA Park picnic shelter off Amhurst Rd. SE. This is a short informational meeting–but a critical one! You can walk in the LBA Woods before or after.
The LBA Woods Park leadership team worked to keep this road off the regional transportation plans, but was unsuccessful. Please join us to learn what can be done to urge the City of Olympia and Thurston County to consider options to bisecting the LBA Woods.
Light refreshments provided.