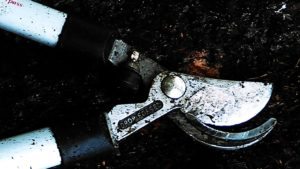 Please join the Friends of LBA Woods for our third work party on December 10 at 10 a.m.
We will be continuing our work to remove invasive Scotsbroom to help restore native habitat.
Tools, gloves, snacks, and camaraderie provided!
Anyone under 18 must have the Waiver and Medical Alert signed by a parent or guardian in advance or on the sign-in roster at the project work site. Go here to download and printout the waiver: http://olympiawa.gov/city-services/parks/volunteering.aspx
Students under 14 must be accompanied by a parent or guardian.
High school students can earn 3 hours toward their service requirements if they bring their service form to be signed.
Park at LBA Park parking lot located at 3333 Morse-Merryman Rd SE. Follow signs directing to work party site. Sturdy shoes/boots are a must!
This event is sponsored by the Olympia Parks Stewardship Program and the Friends of LBA Woods.