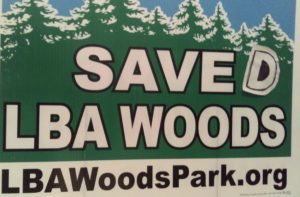 Please join us on Saturday October 22 from 10-11 a.m. for a celebration of our mission accomplished–the acquisition of the second half of the LBA Woods (the "Bentridge" parcel). The recent vote of the Olympia City Council to acquire this parcel of land marks a victory for the LBA Woods Park Coalition, which includes thousands of supporters who worked to protect the 150-acre woods from a housing development.
You are part of this coalition and deserve celebration if you..signed our petition, displayed a yard sign, spoke up at a city-council meeting, raised money with a yard sale, wrote letters the parks department, hosted a house party, showed up at our community meetings, liked us on Facebook, tallied bird species, inventoried trees and plants, attended meetings on the housing developments, participated in online surveys on the Parks Plan, wrote letters to the editor, got your dog to bark for parks, supported the Metropolitan Park District, wrote songs and poems about the park, posted your photos and videos of the park on social media, hugged a tree…
The campaign to Save the LBA Woods was successful because of the broad community support for our vision to create a legacy park for Olympia. Just look: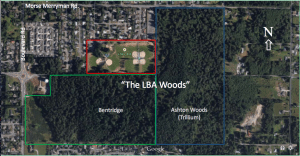 So…let us all gather to celebrate! We'll be in the picnic shelter on the west end of the park (the Amhurst Rd. entrance off Morse-Merryman).
We'll have hot drinks and light refreshments, followed by a group photo, and a guided tour of the woods.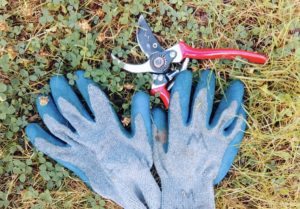 And…fueled by snacks and camaraderie, we will move right into a work party (11 a.m.-2 p.m.). Feel free to attend either or both the celebration and the work party. Our August work party was a blast! We'll provide the tools, gloves, and supervision. Be sure to wear sturdy, close-toed shoes, and long pants and shirts. Rain gear is advisable! Everyone is welcome to participate! Children under 14 must be accompanied by an adult; children 14-17 working without an adult must have a signed waiver. Download the waiver here. (Go to "Volunteer in Parks/Work Parties/Waiver and Medical Alert") Anyone over 17 waives liability upon sign in at the event.